Symposia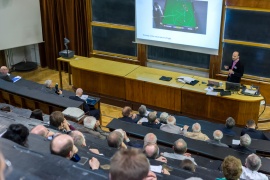 On 18 May 2018, the 1st CREATE Scienti­fic Symposium was organized in cooperation with the Warsaw University of Technology. Titled "Physical Chemistry in biological systems – breaking barriers", this event was a part of the 10th Anniversary Symposium of the Photonics Society of Poland, combined with the International Day of Light 2018.
read more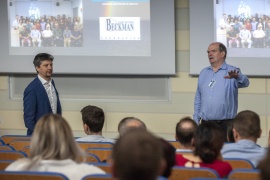 June, 17-18, 2019, the  CREATE 2nd Scienti­fic Symposium entitled "Physical Chemistry in Biological Systems – towards comprehensive research on eye and vision" was organized in Warsaw.
Programme of the symposium covered two days. First day was devoted to broadening of IPC research programme through introduction of the new agenda of Translational Eye Research.
read more